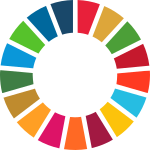 UN Sustainable Development Goals
Berlin -

The German Federal Office of Consumer Protection and Food Safety, the German Federal Criminal Police and UNICRI join forces against food fraud and related organized crime activities Berlin, 3 July 2018.

Palais des Nations, Geneva -

Understanding and Mitigating Emerging and Future Risks in the Life Sciences: The International Network on Biotechnology: A Side Event at the Eighth Review Conference of the Biological Weapons Convention On 15 November 2016, the

Washington -

Ensuring supply-chain security: the role of anti-counterfeiting technologies A new study prepared by UNICRI on the role of anti-counterfeiting technologies in increasing governments' and citizens' safety will be presented during an event

Milan -

  EXPO Conference Centre, Room 70A October 27th, 2015 h: 14:30

Venice -

The United Nations Interregional Crime and Justice Research Institute (UNICRI), the World Bank, the Italian Ministry of Economic Development and Assonime are organizing a workshop on anti-counterfeiting technologies.

Online, 25-29 October 2021 Application deadline: 10 October 2021 Course description

Enhancing Biosecurity and Biosafety Research and development in Life Sciences have the potential to bring about transformational change for the betterment of society, including through the convergence of advances in fields like synthetic

UNICRI has a long tradition of research in organized crime, including its relation to counterfeiting.